Providing (HVAC) services to residential, commercial, and institutional customers throughout Southwestern Pennsylvania.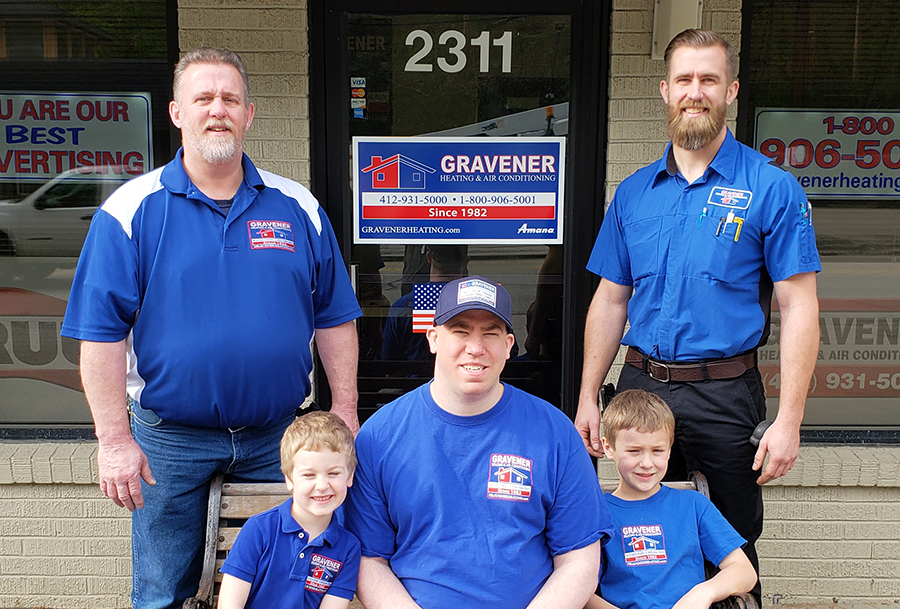 3 generations of Graveners working hard every day. Left to Right Back row – Gary, Jim ; Front row – Matt, Ben, and Luke.
The Amana Silver Award for Excellence and Sales Loyalty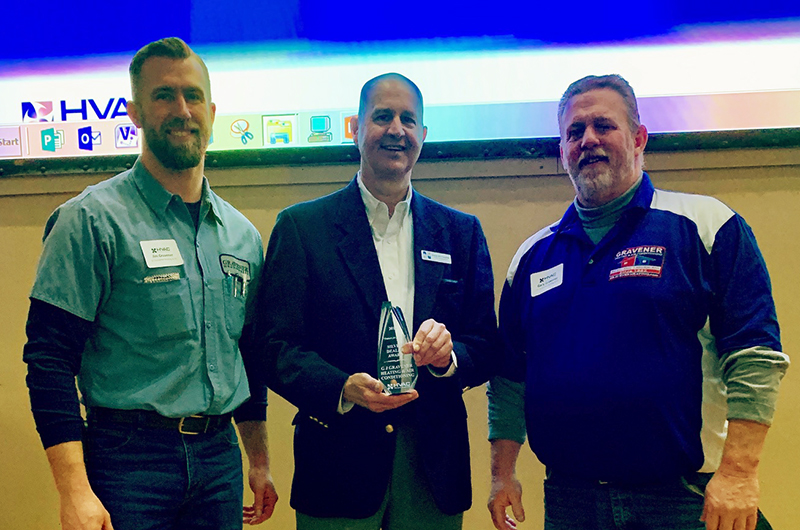 Gravener Heating & Air Conditioning are honored to have received the 2019 Amana Silver Award for excellence and sales loyalty.
"My commitment to each and every customer has been a three point approach as our mission statement: Honesty, Integrity and Reliability.

When I started Gravener Heating in 1982 I made a commitment to myself and to our customers to treat you with respect and honesty. To this day I treat all of our customers the same way that I hope to be treated by others. To feel at the end of a project that we have respected your wishes and hope to gain you as a long term customer. To me, the most important part of or job is to know that you have enough confidence in us to recommend us to your family, friends and neighbors."
Gary Gravener

Read article about Gravener Heating & Air Conditioning published in the Green Sheet
JAMES (Pap) GRAVENER
James (Pap) Gravener passed away March 19, 2019. Jim had a love for cars and traveling. The Gravener Family would like to thank the Southwestern PA Veterans' Center for their excellent care of Jim over the past three years. In lieu of flowers, the family suggests memorial contributions to Alzheimer Disease Research Center, 200 Lothrop St., Pittsburgh, PA 15213.
We're licensed to work in the City of Pittsburgh, Allegheny County, and the commonwealth of Pennsylvania. We offer 24-hour emergency service, and we're trained in all aspects of HVAC installation, service, and maintenance.
Our client list includes more than 4,500 business and residential customers. We maintain a small fleet of service and installation vehicles, our own sheet metal shop for manufacturing custom duct work, a fully stocked service parts department, and machinery and tools for mobile installation and fabrication.
Quality work at reasonable prices had to be the backbone of the entire business. Referrals have always been the most important part of our success.We look forward to having our family service your family for many years to come.