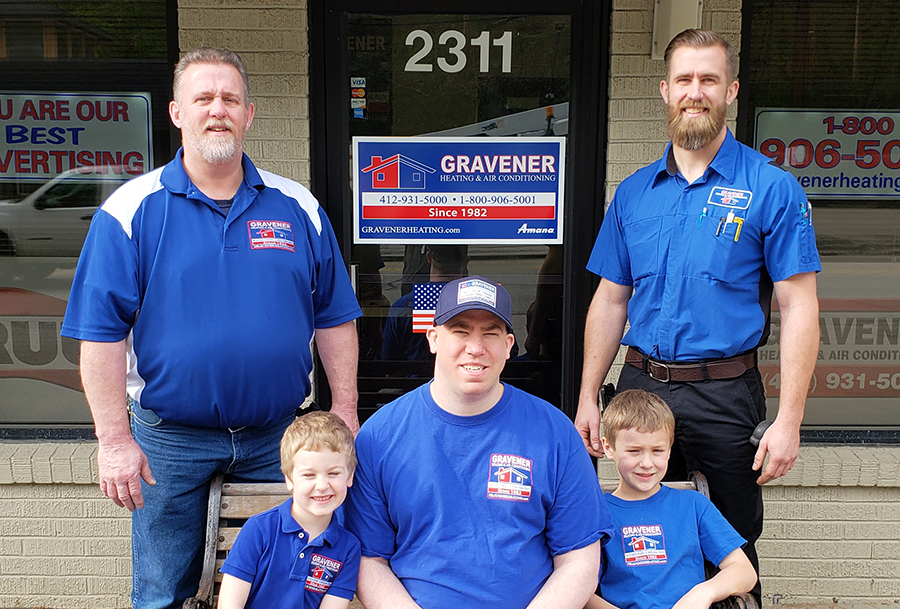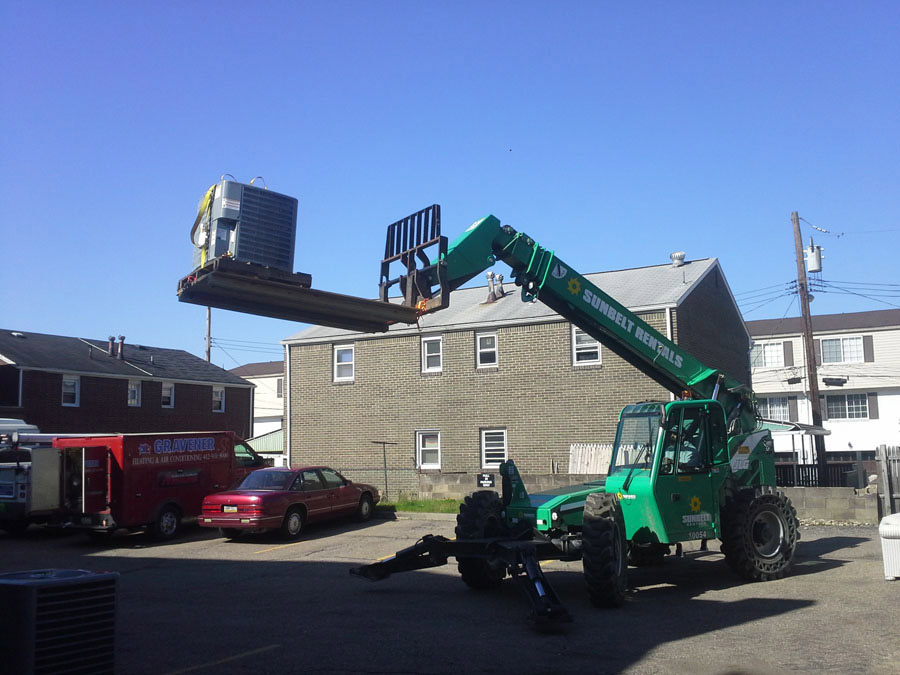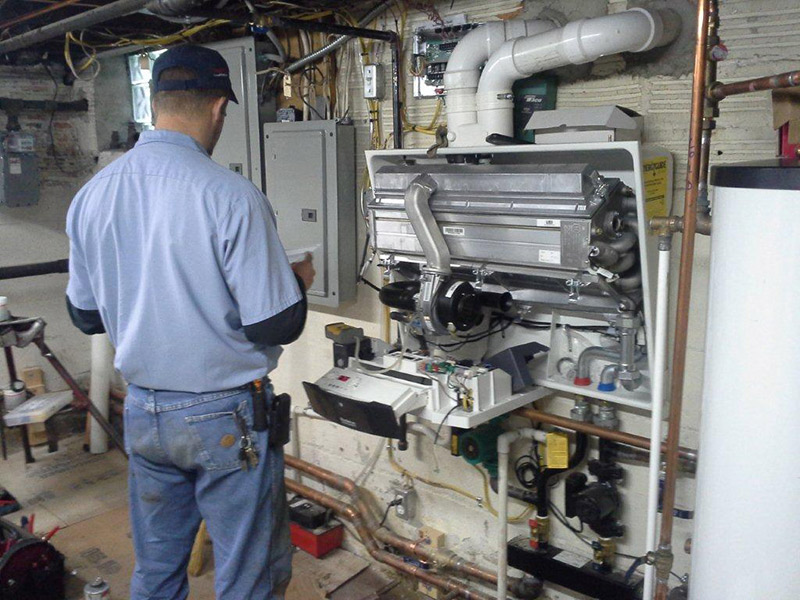 Heating and Cooling Qualifications
Like many small business owners, when I started Gravener Heating & A/C in 1982, working out of my home with just one truck and a lot of ambition, my goal was simply to establish a reliable customer base from which I could make a modest living for myself and my family.
After working for a major Pittsburgh heating and air conditioning corporation, I realized I wanted to operate my own company with a commitment to both honesty and personal service. Quality work at reasonable prices had to be the backbone of the entire business.
Today, after more than 25 years, that's still our objective, and I'm convinced it's the main reason for our unbelievable growth.
Our client list includes more than 4,500 business and residential customers. And to take care of them all we now have a small fleet of service and installation vehicles, our own sheet metal shop for manufacturing custom duct work, a fully stocked service parts department, and machinery and tools for mobile installation and fabrication.
Though we've grown, Gravener Heating & A/C is still family owned and operated. Our certified HVAC installation and maintenance crews receive in-depth training on service and equipment, as well as customer satisfaction.
We take pride in delivering personal service second to none.
After all these years, I'm still not interested in taking on huge volumes of work to become a large commercial enterprise. I just want to continue doing quality work for customers like you, your friends, and family. Your referrals have always been the most important part of our success. I look forward to having my family service your family for many years to come.
Qualifications
A full-service heating and air conditioning company, founded in 1982.
Located in the North Hills of Pittsburgh; serving customers within a 30-mile radius.
Certified HVAC contractor, registered with Allegheny County and the City of Pittsburgh.
Offering complete heating and air conditioning service on both new and vintage  equipment, including furnaces, air cleaners, humidifiers, steam and hot water boilers.
Serving more than 4,500 residential customers, commercial businesses, and institutional organizations throughout Southwestern Pennsylvania, including churches and senior residential complexes.
Member in good standing of the Western Pennsylvania Better Business Bureau.
Integrity, Reliability… and a Sense of Humor
Gravener family history suggests that generations ago my ancestors were grave diggers, the old-fashioned way, with picks, shovels, and ropes—a real hands-on process.
To keep things light, my grandfather used to joke "We Graveners will be the last ones to let you down."
Today, after more than 35 years of servicing and installing heating and cooling systems, I still think laughter is the best medicine, so I try to keep a sense of humor when it comes to our day-to-day work, but I always remember Pap's words.
At Gravener Heating, we truly want to be the last ones to let you down.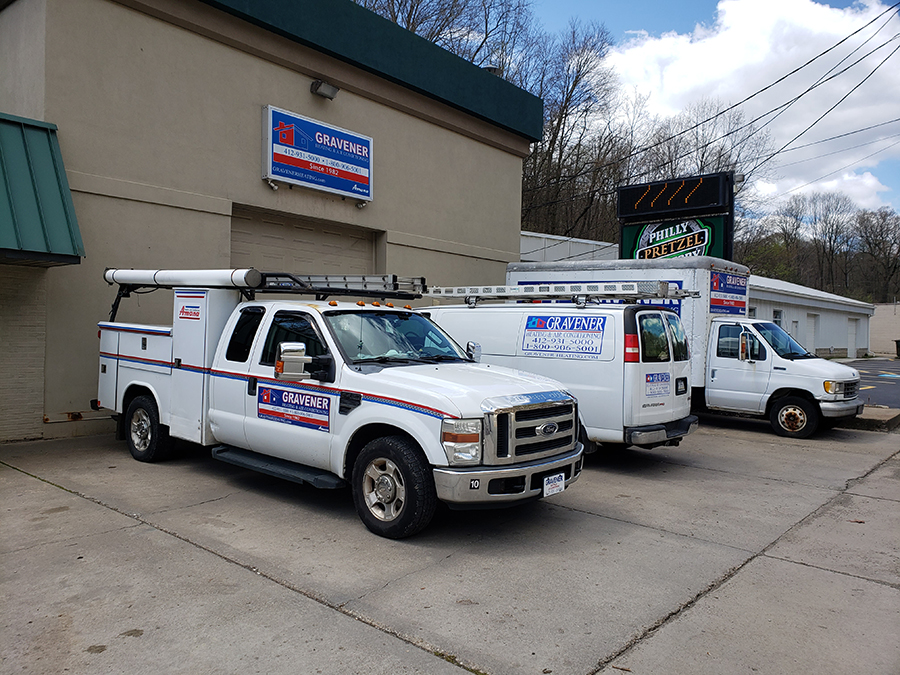 "When I started Gravener Heating in 1982 I made a commitment to myself and to our customers to treat you with respect and honesty. To this day I treat all of our customers the same way that I hope to be treated by others…" -Gary Gravener
Harris Motor Sports
Gravener Heating & Air Conditioning is proud to sponsor Harris Motor Sports.
Michael Harris has been racing at Lernerville and PA motors Speedway since 2006.