Our manufacturer-certified technicians are highly skilled specialists in furnace repair with a long history of providing reliable, customer-friendly service you can trust. We service all brands of HVAC systems on the market. This consists of all heating and air conditioning systems as well as both steam and hot water boilers. All of our service techs are factory trained along with national refrigerant code certifications. We offer same day service when possible.
Specializing in home and commercial units:
Furnaces
Boilers (steam and hot water)
Air Conditioning
Duct Fabrication
Air Cleaners (HEPA)
Hot Water Heaters
Humidifiers
Refrigerant Recycling
Boiler Installations
Residential and commercial, steam and hot water boilers. Custom piping manifold fabrication capability for any project.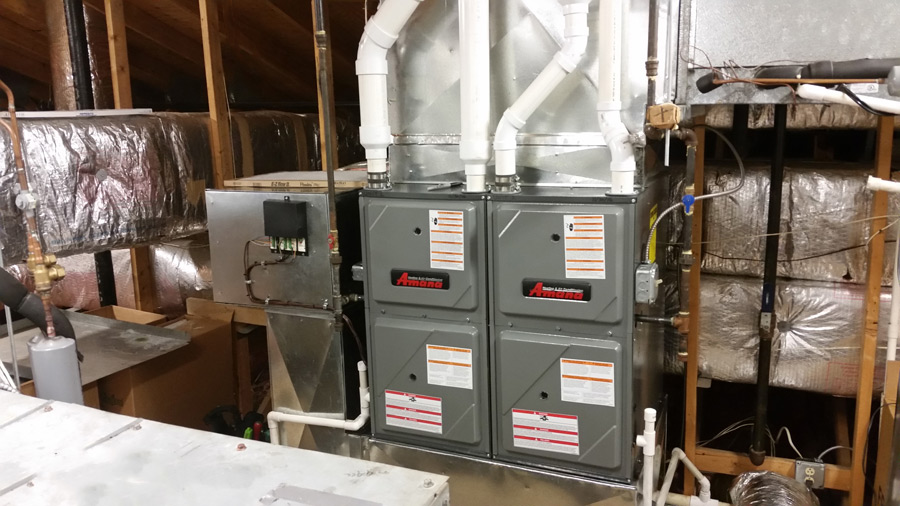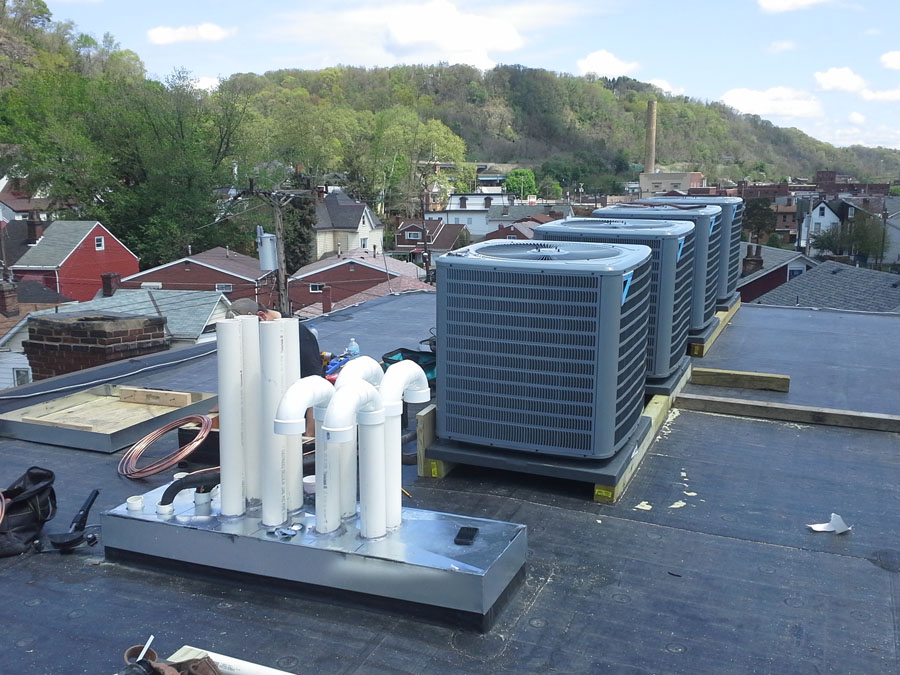 Installing a Peerless Steam Boiler (time lapse):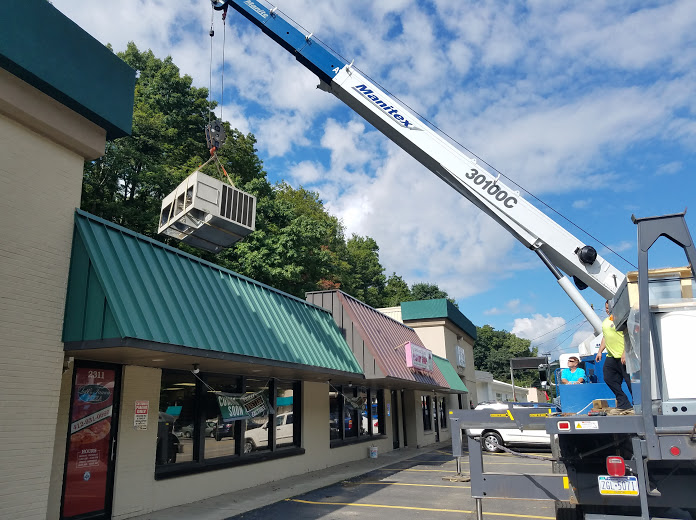 New Installations
Residential and Commercial
A good place to start is to compare your furnace's age to the national average. The average life expectancy of furnaces in homes today is between 16 and 20 years. If your furnace is close to this age or older, you should begin shopping. Shopping at different times of the year can effect the overall cost of your new furnace or air conditioner.

The most important factor when deciding to replace the furnace is efficiency. Furnaces have become much more efficient over the past 20 years and you can save a significant amount in fuel costs by switching to a better model. Doing your homework and speaking with a qualified heating and cooling specialist is always a good strategy. Trust in your service provider is key, we hope to earn your trust when making your heating and cooling purchase.
Custom Onsite Fabrication
When needed, Gravener Heating and A/C uses a mobile fabrication truck for custom metal assembly to make sure your duct work is perfect.