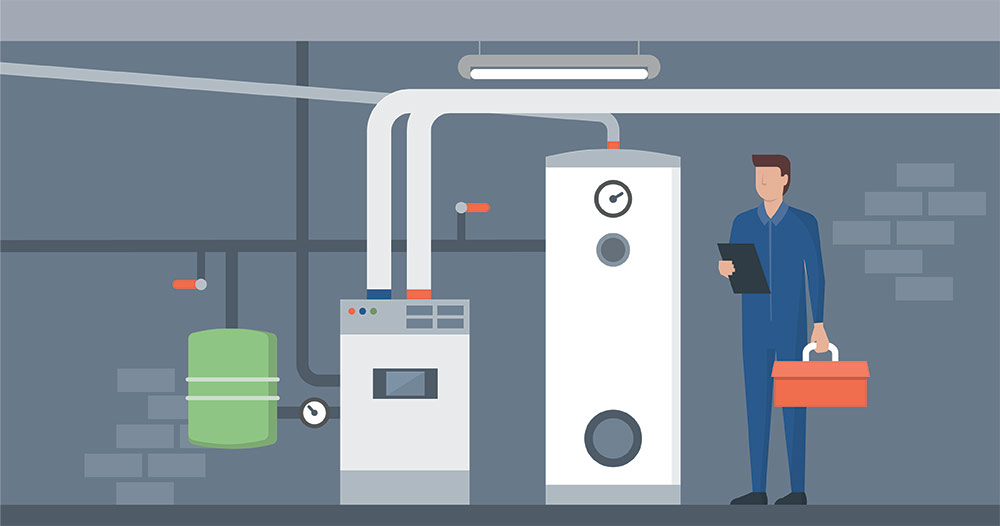 Custom Heating & Cooling System Installation:
Heating Repairs
Our manufacturer-certified technicians are highly skilled specialists in furnace repair with a long history of providing reliable, customer-friendly service you can trust. We service all brands of heating systems on the market, both for residential and commercial customers. We know that often when your heating system needs maintenance it can be an emergency repair because of cold weather – Gravener is here for you and often can offer same day service!
We offer heating repair services for the Greater Pittsburgh, PA area:
Furnaces
Boilers (steam and hot water)
Geothermal Heating (green solutions)
Duct Fabrication
Hot Water Heaters
Humidifiers
Hot water and Steam Boilers
We service and install all facets of hot water and steam boilers. Both residential and commercial systems.
Our systems cover all boiler, from 84% spark ignition cast iron boilers to 97% wall mount condensing boilers.
We service all boiler manufactures equipment but recommend Weil McLain, Burnham and Bradford White equipment.
We have 40 Years of factory warranted installations and all related service support.
New Installations
The average life expectancy of furnaces in homes today is between 16 and 20 years. If your furnace is close to this age or older, you should begin shopping. Shopping at different times of the year can effect the overall cost of your new furnace or air conditioner.
The most important factor when deciding to replace the furnace is efficiency. Furnaces have become much more efficient over the past 20 years and you can save a significant amount in fuel costs by switching to a better model. Doing your homework and speaking with a qualified heating and cooling specialist is always a good strategy. Trust in your service provider is key, we hope to earn your trust when making your heating and cooling purchase.
All installations are completed by our in house employees. (Nothing is contracted out.) We have a complete sheet metal fabrication shop for any custom ductwork that may be needed.
We also offer Steam and Hot Water Boiler installation for both residential and commercial customers.